Ion Banking is a beautiful ui theme pack for an online bank app. It contains all the basic features of a banking app. You can customize it as you need and connect to your own backend.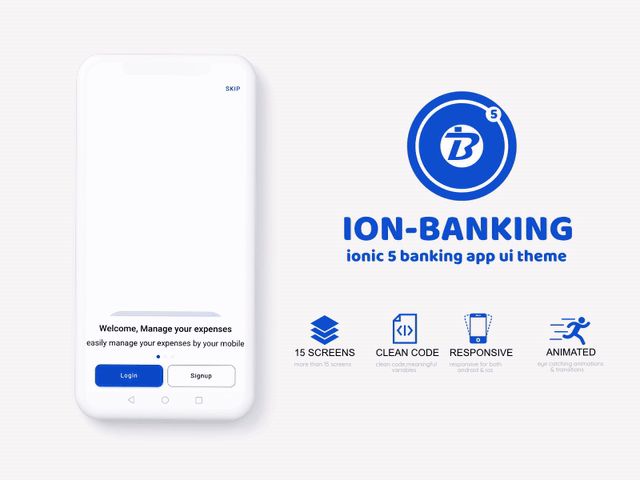 Above screen you'll see the real screen footage of the app. App contains:
Into Screen
Login Screen
Forgot Password Screen
Signup Screen
Dashboard with circular progress bar
Wallet Screen
Expenses Screen
Proifle Screen
Notification Screen
Add income/exprense Screen</>
Request Money Screen
Send money Screen
Animated success Screen
get the test apk from http://bit.ly/ionbankapk
How to setup in my machine?
It's simple as you think.
1.Extract(unzip) the package. 2.Open the project in your favorite code editor. 3. Type 'npm install' to install node modules. 4 Just type ionic serve'
To build android apk 1. ionic cordova platform add android 2. ionic cordova build android—prod